Disini tersedia bebarapa barang – barang hardware komputer, wireless dan dll anda bisa kontak kami :
Mikrotik RB750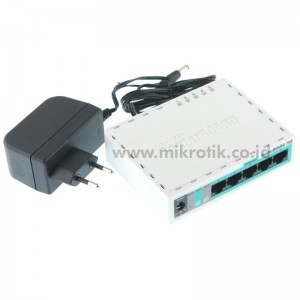 RB750 adalah produk routerboard yang sangat mungil dan diperuntukkan bagi penggunaan SOHO. Memiliki 5 buah port ethernet 10/100, dengan prosesor baru Atheros 400MHz.Sudah termasuk dengan lisensi level 4 dan adaptor 24V.
Spesifikasi Produk
* CPU: AR7240 300MHz (overclock up to 400MHz) CPU
* Memory: 32MB DDR SDRAM onboard memory
* Boot loader: RouterBOOT
* Data storage: 64MB onboard NAND memory chip
* Ethernet: Five 10/100 ethernet ports (with switch chip)
* miniPCI: none
* Extras: Reset switch, Beeper
* Serial port: no serial port
* LEDs: Power, NAND activity, 5 Ethernet LEDs
* Power options: Power over Ethernet: 9-28V DC (except power over datalines). Power jack: 9.28V DC
* Dimensions: 113x89x28mm. Weight without packaging and cables: 130g
* Power consumption: Up to 3W
* Operating System: MikroTik RouterOS v3, Level4 license
Bila anda tertarik bisa call kami…..
Engenius EAP-3660 Wireless AP 11bg Indoor 600MW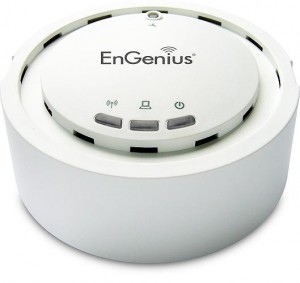 The EAP-3660 is a smoke detector looking Wireless Access Point / Universal Repeater that operates seamlessly in the 2.4GHz frequency spectrum supporting the 802.11b (2.4GHz, 11Mbps) standard and SuperG 108Mbps high speed feature. It's the best way to add wireless capability to your existing wired network or to add bandwidth to your wireless installation.
EAP-3660 features high wireless output power and receive sensitivity along with antenna diversity. High output power and high sensitivity extend wireless coverage to reduce the roaming between Access Points and to provide a reliable wireless connection. It also reduces the total cost of ownership on hardware.
To protect your wireless connectivity, it can encrypt all wireless transmissions through 64/128-bit WEP data encryption and also supports WPA/WPA2. The MAC address filtering lets you select exactly which stations should have access to your network. In addition, the User Isolation function can protect the private network between client users.
The attractive design, high performance and array of features make EAP-3660 a suitable wireless solution for your residence or office.
Features :
* Aesthetic "Smoke Detector" Design
o Minimal footprint and no protruding antennas
o Designed to blend in to various business environments
o Unobtrusive design prevents tampering to protect your investment
* High 600mW Wireless Power
o Ensures robust signal to overcome long distances
o Offers superior WiFi coverage than leading brands
* Multiple Wireless Names
o Broadcasts multiple WiFi networks with one device
o Permits different levels of network access (VLAN Tagging)
* Power-over-Ethernet (802.3af Compliant)
o Power and data over one cable to ease deployment
* Universal Repeater
o Extends WiFi coverage into dead spots
o Minimizes trenching and cabling cost
* Embedded Antenna
o Delivers powerful omni-directional coverage
o Designed to deployable out of the box
Barang ready untuk daerah solo dan sekitarnya bisa call kami…